For two days, on October 8-9, 2019, over 200 attendees had an opportunity to listen to foreign medical tourism experts, discuss new medical technologies and attend specialised workshops, one of which - titled "Redress for infringement of patient's rights as a risk factor for medical tourism operators" - was conducted by Atty. Jolanta Budzowska and Gabriela Lenarczyk from the BFP.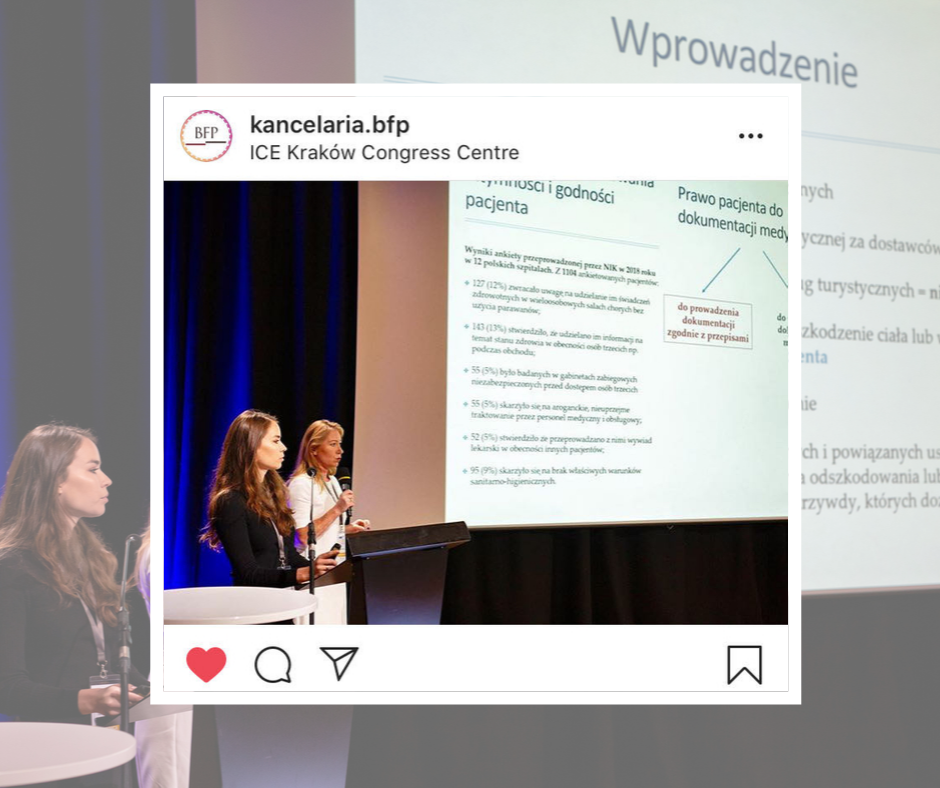 This years' edition attracted a great deal of interest from the tourism industry and healthcare centres - not surprisingly, as it is the largest event related to medical tourism organised in Poland. It provided a solid dose of knowledge to support medical facilities in the development of this segment. Leonore Boscher, guest lecturer from Germany, conducted an inspirational workshop on the topic of "Organisation and assignments of international office – case study and analysis of stakeholders" and Laurent Chambaud shared experiences gathered on the French market.

The B2B session on the second day turned out to be a great success - the meetings, held in a specially designated zone, went on until the last minutes of the Congress.

Once again, we would like to thank the organisers for inviting us and our audience - for a heated discussion that followed a presented case study.