This year's meeting, in which an attorney-at-law trainee Kamil Kania took part on behalf of the BFP, focused primarily on the impact of the ever-growing computerisation of society on the provision of legal services.

During the four-day event, its participants had the opportunity to listen to a series of lectures on how to maximise work efficiency using modern technologies.

The congress' organisers ensured a diversity of topics addressed by the speakers, which were by no means limited to a purely legal perspective. A great example of this may be the lecture delivered by Marie Potel-Saville, founder and CEO of Amurabi, a company that implements mechanisms which ensure compliance of the organisation's activities with regulatory provisions through interactive, multimedia presentations. This unconventional, and at the same time engaging the audience, way of presenting legal regulations becomes a tool allowing for the actual implementation of a series of procedures thanks to the accessible and comprehensible manner of presenting it to senior management.

The author of a no less interesting lecture was Pierre Lasvigne, co-founder and director of technology of Seraphin.legal, a company involved in creating digital tools which support the work of lawyers. His presentation focused on the possibilities of using blockchain databases (known, among others, for creating bitcoins) in the process of negotiating, concluding contracts and implementing them later while simultaneously ensuring maximum protection of data flow and partial automation of decision making. In this context, it is impossible not to mention a lecture delivered by Jacques Levy Vehel, co-founder an CEO of Case Law Analytics, which presented a model - based on the possibilities of artificial intelligence - for predicting court decisions in specific categories of cases, based on data entered into the program.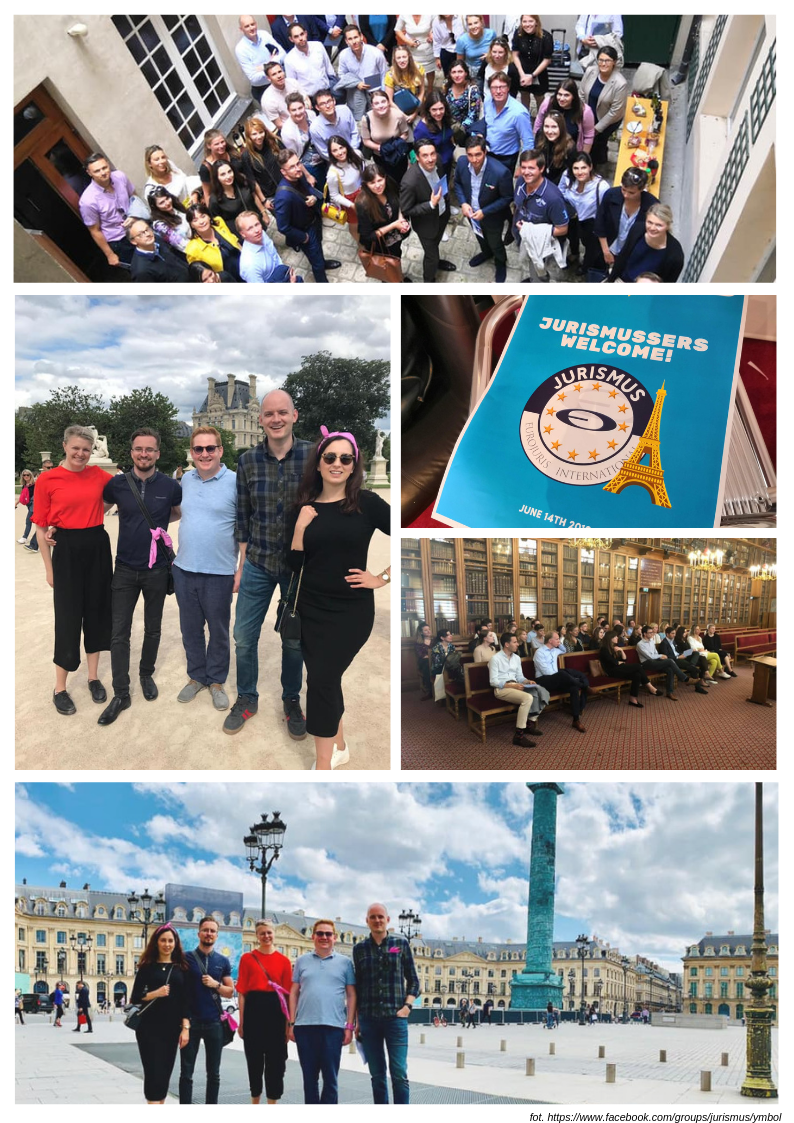 Stay in one of the most famous metropolis in the world could not, however, be limited only to participating in lectures. Young lawyers had the opportunity to visit Palais de Justice - a complex of buildings which since the beginning was the seat of most important judicial bodies in France, as well as monuments located in the city center. The participants also devoted their time to making new acquaintances and mutually exchanging their own experiences, thus building prospects for future contacts on professional level.